Majella & Stephen's Wedding
---
We're starting things off in reverse chronological order! Unfortunately after a great night in the
Leighinmohr Hotel
at Majella and Stephen's wedding, our van decided not to start after we loaded all our equipment out at the end of the night! :( However, big thanks to the
AA
, who were out an hour later to get us on the road again! :) However, we were home later than normal, and didn't actually get home until shortly after 4:30!
---
---
Our night actually started off with a bit of drama too, as one of the amplifiers for our speakers decided not to work, meaning that we had to rewire things so that everything would sound ok. This resulted in a slight delay getting started, however our lovely bride Majella put us at ease and was so lovely and patient while waiting on us to get started! :) Speaking of our lovely bride, she looked was out to dance, as were her guests! :) Sometimes intimate midweek weddings can be very subdued, but we were pleasantly surprised as her crowd were out to party!
---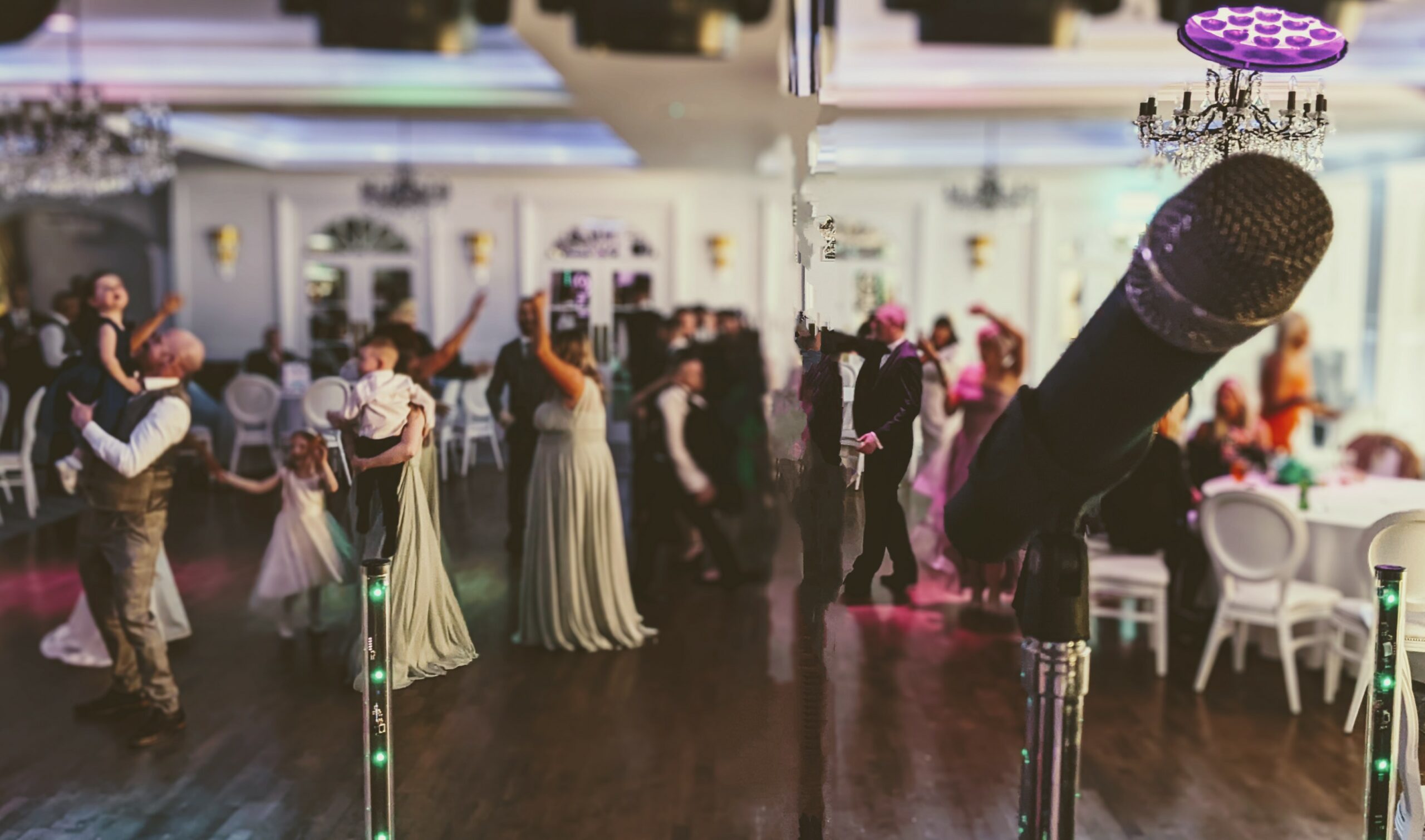 ---
Thanks again to Majella and Stephen for booking us to be part of their big day: we had a blast, and hopefully they did too! Finally, we'd like to wish them well on their honeymoon to Rome, which should be amazing! Have a blast guys!
---
Booking a Northern Ireland Wedding Band?
---
We're one of the busiest wedding bands in Northern Ireland, and hope to stay that way! So if you want to find out if we're the wedding band to suit your big day, then check the wedding section of our website for more information. If you already have a date confirmed, then feel free to contact us to confirm availability and check prices.