Abby & Martin's Wedding
Abby and Martin had designed a really cool and different wedding cake, so once we saw that our blog title was sorted! As you can see below, it was made from Tunnock's Teacakes and Caramel Wafers, plus it has a giant teacake on top!  What a great idea!  We had to crop the pic for our header, so as you couldn't see the cake in all it's glory we would, put the full pic in here too!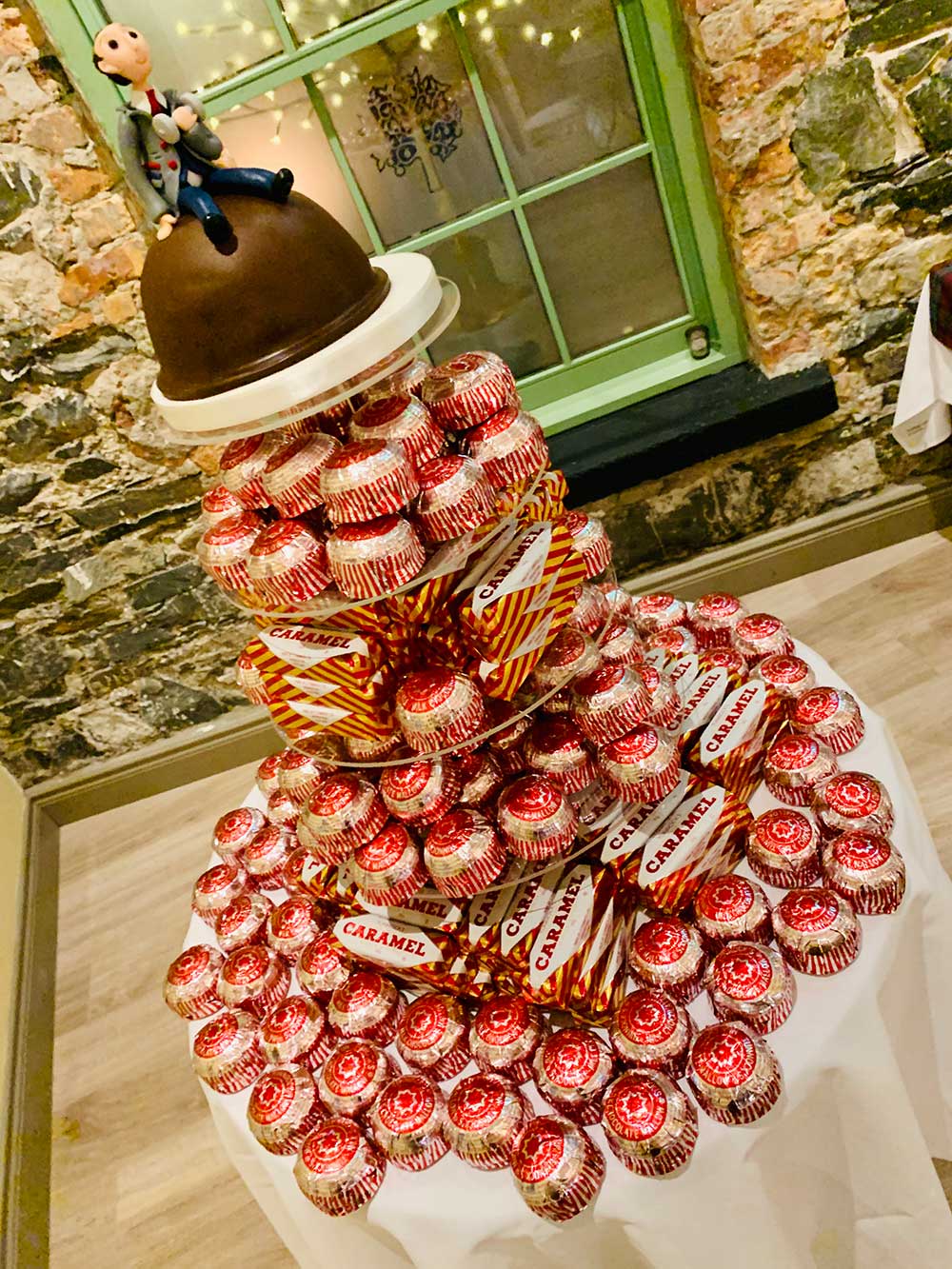 They had chosen the stunning Orange Tree House in Greyabbey for their wedding reception.  If you've never heard of the venue, it's situated on the shore of Strangford Lough, and besides being beautiful inside, it offers stunning views of the Lough from their recently added conservatory!  If you're thinking of having a wedding in the Strangford Lough area, then this place should definitely be on. your short list!
We kicked things off very differently on Saturday evening, as we had an extra special guest singer!  Abby's Dad Barney got up with his acoustic guitar, and sang a brilliant version of George Ezra's Hold My Girl: which went down a storm! :)  Barney had brought his own acoustic guitar with him, and definitely was well prepared with the playing and singing!  After that we opened the floor, and sped things up with more George Ezra (our version of Paradise).  The floor filled straightway, and stayed that way all night!  What a great crowd!  We ended things as we started, as Barney got up again after our last song and played storming version of Van Morrison's Gloria!
Thanks again to Abby and Martin for booking us to play at their wedding.  It was great to meet them both, and hear all about their day, and about how different it is living in London compared to here!  Finally, we'd like to wish them well on their honeymoons!  Yes, plural!  First of all they're going on a short trip to Greece, and then they're finishing the year in style in South Africa!  Have a great time guys!
Booking a Northern Ireland wedding band?
We're one of the busiest wedding bands in Northern Ireland, and hope to stay that way! So if you want to find out if we're the wedding band to suit your big day, then check the wedding section of our website for more information. If you already have a date confirmed, then feel free to contact us to confirm availability and check prices.