Claire & Jason's Wedding
We were back in the beautiful Hillgrove Hotel, Monaghan last night at Claire and Jason's wedding – thanks to them for inviting us along. The Hotel was looking great, and very festive! Linda and her staff had the room dressed to perfection, and everything running smoothly as usual.
As we've recently been playing at Christmas party nights, it's been two weeks since our last wedding – however, it felt like two months! lol It didn't take us long to get back into the swing of things though, and Claire and Jason were a great help as they danced a lot during the night, which is always helpful to get other people on the floor. At their request we started with some waltzes and jives, but there weren't that many dancers :0( However, we quickly changed tactics, and got the floor filled with a Christmas song! After that, bar the occasional song, we had a great crowd on the floor for the rest of the night – cheers guys! There were plenty of old classics being played (hence our title), with Grease being one of the most popular songs of the night!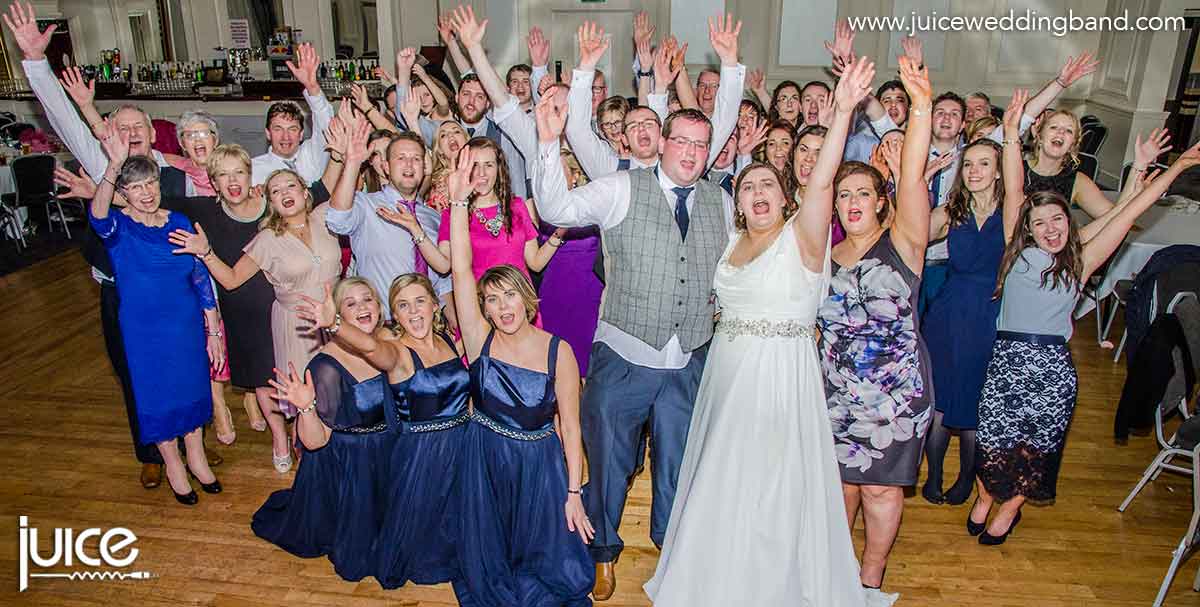 Thanks again to Claire and Jason for booking us for their wedding – it was great to be a small part of their wedding plans. They're going on a short break to Dublin before Christmas, then the proper honeymoon will be sorted in the in the New Year, when they're going on a mediterranean cruise. Everybody we speak to raves about the cruises, so it's definitely something for them to look forward to – have a great time guys!
Booking a Northern Ireland wedding band?
We're one of the busiest wedding bands in Northern Ireland, and hope to stay that way! So if you want to find out if we're the wedding band to suit your big day, then check the wedding section of our website for more information. If you already have a date confirmed, then feel free to contact us to confirm availability and check prices.