Charlene and Tom's Wedding
We were back in the beautiful Ballyliffin Village on the North Donegal coast last night.  We were playing in the Ballyliffin Lodge and Spa at Charlene and Tom's wedding – thanks to both of them for inviting us along.  Charlene looked beautiful in her stunning dress, and we'd sore necks chatting to Tom, as he is very tall! lol  As usual, Ricardo and the staff had the function room looking great, and turned the room around quickly once the wedding meal was finished.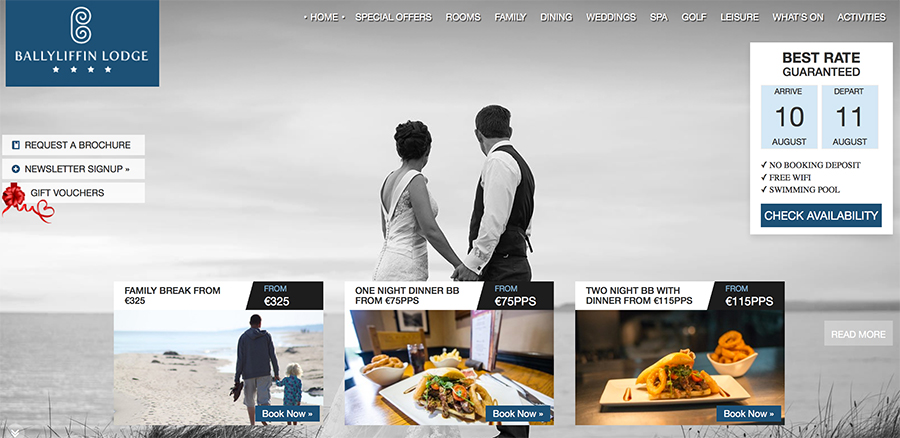 After the bridal dances, we started with AC/DC's 'You Shook Me All Night Long' – let there be rock indeed! lol  It's the first time we've ever started with AC/DC, and there weren't too many complaints from the crowd! ;0)  Midweek weddings can sometimes be quieter, and unfortunately we never really got the dance floor pumping early on, as we rarely got all our dancers on the floor at the same time :0(  We had plenty of dancers throughout the night to everything from Proud Mary to Uptown Funk, and the dance floor filled as the night went on! lol  When we hit the stage again at the end of the night, the dance floor was full and we finished things off with Sweet Child O' Mine at Charlene's request, then played Proud Mary for a second time as an encore at Tom's request.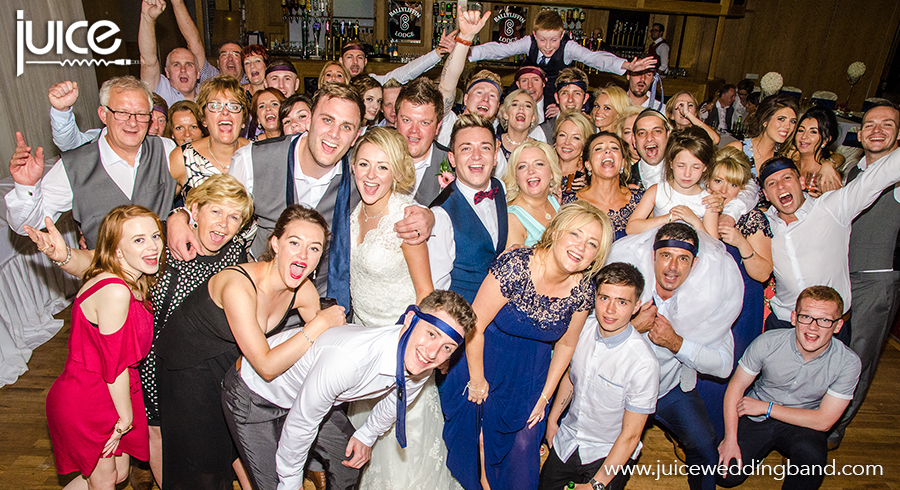 Thanks again to Charlene and Tom for booking us for their wedding – it was great to be part of their big day.  They haven't booked their honeymoon yet, but are planning to get it booked within the next week or so.  They're thinking somewhere in Europe – wherever you go guys, have a great time!

Planning a Wedding?
We're one of the busiest wedding bands in Northern Ireland, and hope to stay that way!  So if you want to find out if we're the wedding band to suit your big day, then check the wedding section of our website for more information.  If you already have a date confirmed, then feel free to contact us to confirm availability and check prices.