Danielle and Chris' Wedding
We were in the Four Seasons Hotel in the beautiful Carlingford village last night at Danielle and Chris' wedding – thanks to both of the them for inviting us along.  In our opinion Carlingford is one of the nicest villages in Ireland (from the ones that we've seen anyway! lol), and the view of Carlingford from the Four Seasons is fantastic!  We're always continually strive to have the best sound equipment available, so we were trying a couple of new amplifiers last night.  That's a teaser pic of them above – they're quite a bit more powerful than our existing ones (they're just over 10,000 watts!), and a lot lighter – which is great news for the more awkward load ins!  They definitely were sounding good, so unfortunately for us they're going to put a big dent in the Juice bank balance!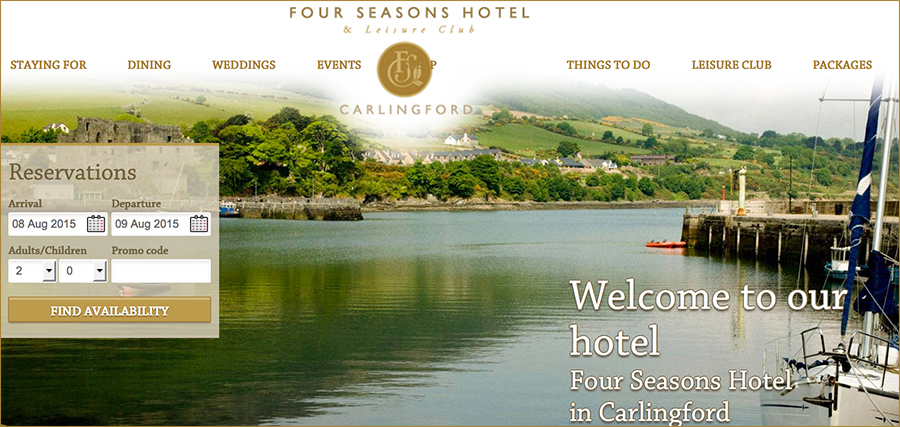 After the first couple of bridal dances, we kicked off with the Galway Girl at Danielle's request, and quickly had a few dancers join her and Chris on the dance floor.  We're maybe too fussy for our own good, but we always like to see a pretty full dance floor – and it wasn't!  It took us a while to get the crowd warmed up, but we persevered and eventually got the floor full after an hour or so.  Once we got the crowd going, the floor was buzzing for the rest of the night – poor Danielle must have been knackered, as she seemed to dance to nearly every song!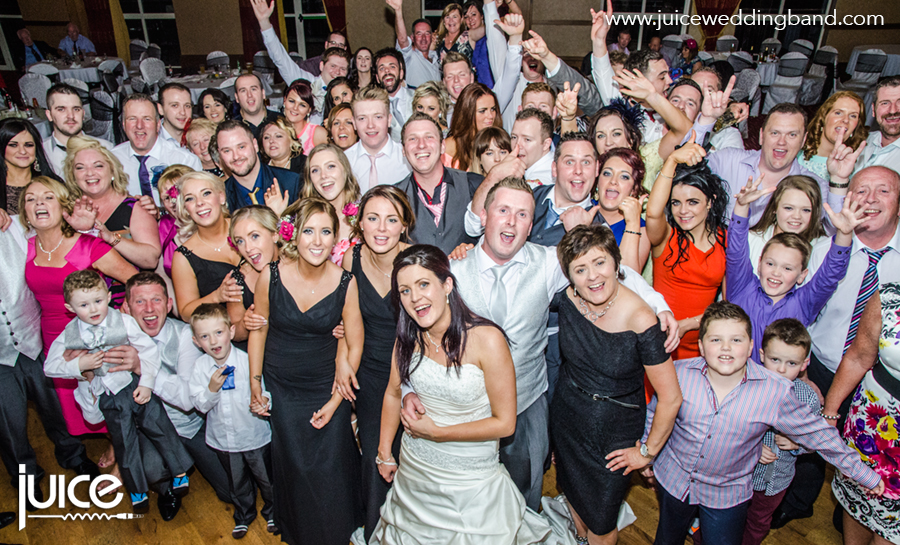 Thanks again to Danielle and Chris for booking us for their wedding, it was great to help them celebrate their wedding day.  They're going to the beautiful Farnham Estate in Cavan (below) for a couple of nights on honeymoon – we've played there a few times, and it's a fantastic place.  They've a couple of small kids, so don't want to be away to long.  It'll be a nice couple of days for them to chill out – have a great time guys!

Planning a Wedding?
We're one of the busiest wedding bands in Northern Ireland, and hope to stay that way!  So if you want to find out if we're the wedding band to suit your big day, then check the wedding section of our website for more information.  If you already have a date confirmed, then feel free to contact us to confirm availability and check prices.