Joy and Niall's Wedding
We were back in the stunning Carriage Rooms at Montalto Estate in Ballynahinch on Saturday night at Joy and Niall's wedding – thanks to both of them for inviting us along.  It's a couple of years since we were last in the Carriage Rooms, and it's just as stunning as the last time!  It's one of the most beautiful venues that we've played in (and we've played in a lot! lol), and highly recommended if you're looking for a luxurious wedding venue.
After we got setup the wedding guests were still finishing off their meal upstairs, so I had time to take a few pics of our stage setup – as you can see, the stunning room even makes our rig look better! lol  It took a while to get the crowd sussed out, but thankfully we got a good crowd on the dance floor after half an hour or so.  Unlike the previous night, there wasn't much rock music being played!  They mainly wanted to jive and waltz – but as always, we try our best to suit the crowd, and play whatever works!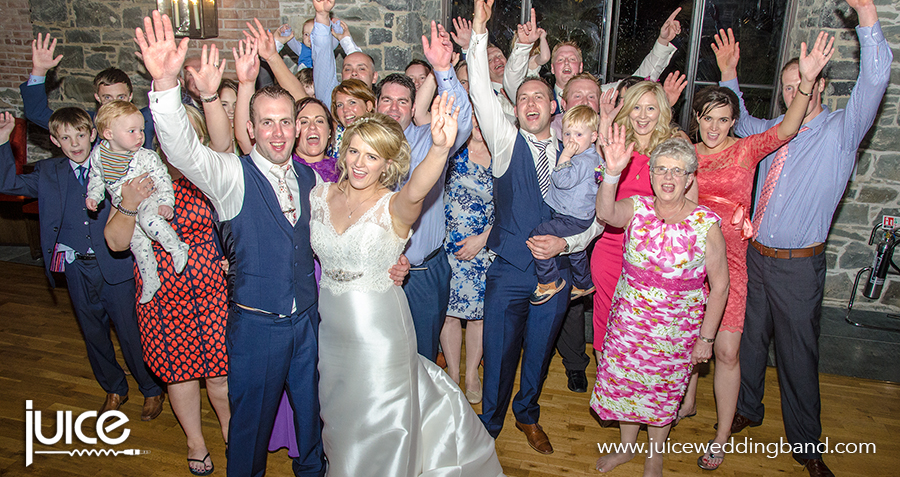 Thanks again to Joy and Niall for booking us for their wedding – it was great to be part of their big day.  They've a fantastic sounding honeymoon planned – there's a week in Miami and a week in the Rocky Mountains (below) to look forward to.  Sounds brilliant, have a great time guys!
Planning a Wedding?
We're one of the busiest wedding bands in Northern Ireland, and hope to stay that way!  So if you want to find out if we're the wedding band to suit your big day, then check the wedding section of our website for more information.  If you already have a date confirmed, then feel free to contact us to confirm availability and check prices.