Catherine and Paul's Wedding
We were in the luxurious Ballymascanlon Hotel, Dundalk at last night's wedding – thanks to Catherine and Paul for inviting us along.  We had a capacity crowd of around 250 people in with us, but the Garden Room was looking fantastic as always.  As usual, Oliver and the rest of the staff had everything running bang on schedule too.
We started things off tonight with some guest musicians playing the first song – we had Catherine's brother Mickey on fiddle and Lorena on lead vocals, plus a couple of other friends on second fiddle and piano (sorry, we didn't get their names!).  They all did a great job, and started the night really well for us.  We also had Mickey and Lorena back up on stage later along with another friend to play a live version of the the Siege of Ennis for all the guests, which went down a storm!  All in all we had a great night, as the crowd filled the dance floor from the first song till the last – what a lively bunch!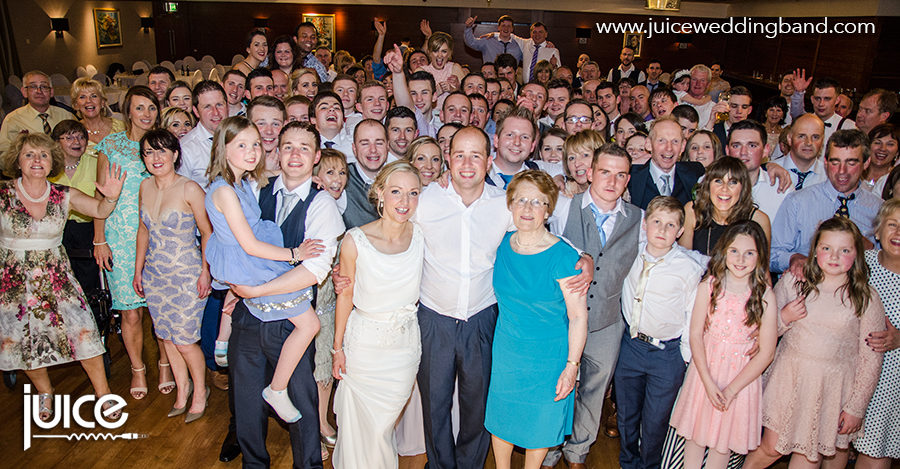 We'd like to thank Catherine and Paul again for booking us for their wedding – it was great to be part of their big day.  They've a brilliant honeymoon planned for later in the year.  They're going to Africa and Dubai in November, and are having a week round Ireland in the meantime – sounds good to us, have a great time guys!
Planning a Wedding?
We're one of the busiest wedding bands in Northern Ireland, and hope to stay that way!  So if you want to find out if we're the wedding band to suit your big day, then check the wedding section of our website for more information.  If you already have a date confirmed, then feel free to contact us to confirm availability and check prices.