Jessie and Damien's Wedding
We were back in the Tullylagan Hotel, Cookstown on Saturday night at Jessie and Damien's wedding – thanks to both of them for inviting us along.  Andrew was our Duty manager on the night, and had the place looking great as usual.
The evening schedule was running a bit behind, but that didn't phase Jessie or Damien, as they were just chilling and having a great day!  We started a bit later than normal, but that didn't matter as the dance floor packed as soon as we started, and rarely emptied all night!  Damien had mentioned to us before we started that there were quite a few rockers in the crowd, so we rocked things up a bit earlier than normal.  All the rock songs went down a treat, and we got to play everything from AC/DC to Guns n Roses to Metallica!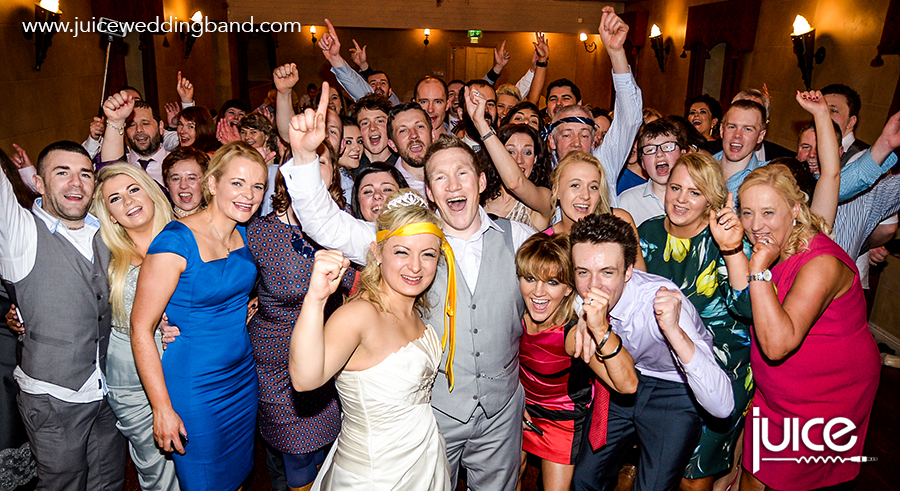 Thanks again to Jessie and Damien for booking us – it was great to be part of their wedding celebrations.  We normally would wish all of our couples well on their honeymoon, but we'll not waste our time with this pair! lol  They had already gotten married in Vegas, and combined that with their honeymoon (which also included a trip to New York (below)).  They were telling us how great Vegas was – we'll maybe get there ourselves someday!
Planning a Wedding?
We're one of the busiest wedding bands in Northern Ireland, and hope to stay that way!  So if you want to find out if we're the wedding band to suit your big day, then check the wedding section of our website for more information.  If you already have a date confirmed, then feel free to contact us to confirm availability and check prices.