Michelle and Martin's Wedding
We were in the luxurious Malone Lodge Hotel, Belfast on Saturday night – thanks to Michelle and Martin for inviting us along to join in the wedding celebrations.  The Malone Lodge has recently been expanded and refurbished, and was looking great (as you can see from the above pic!).
We had a real mixture of guests in with us, as Martin is from Scotland, which obviously meant that we had quite a few Scottish guests in the room as well as quite a few locals from Belfast, Coalisland and Donegal.  Thankfully everyone was mixing really well, and our Scottish guests were great craic!  Loads of requests, and we got them dancing more and more as the night went on.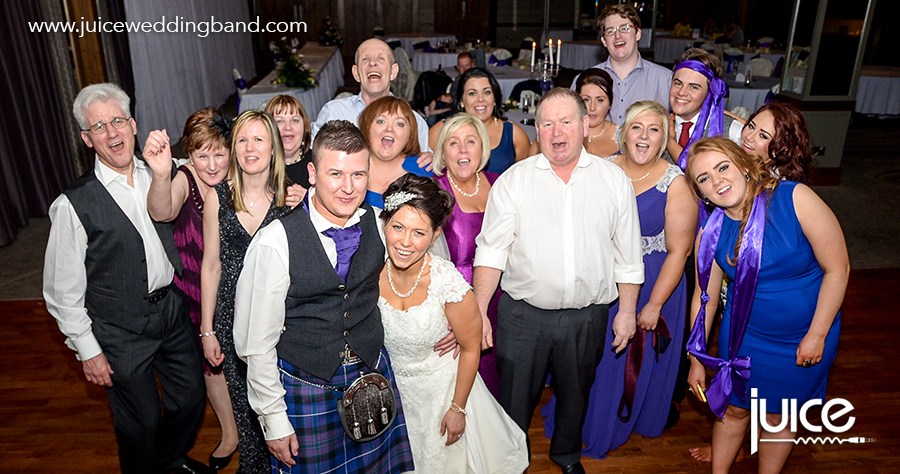 Thanks again to Martin and Michelle for booking us for their wedding – it was great to be there.  They're going on honeymoon later in the year to Vegas and San Francisco, which should be brilliant.  They mentioned that Alcatraz (below) was on the list of places to see, which would be really cool – have a great time guys!
Planning a Wedding?
We're one of the busiest wedding bands in Northern Ireland, and hope to stay that way!  So if you want to find out if we're the wedding band to suit your big day, then check the wedding section of our website for more information.  If you already have a date confirmed, then feel free to contact us to confirm availability and check prices.